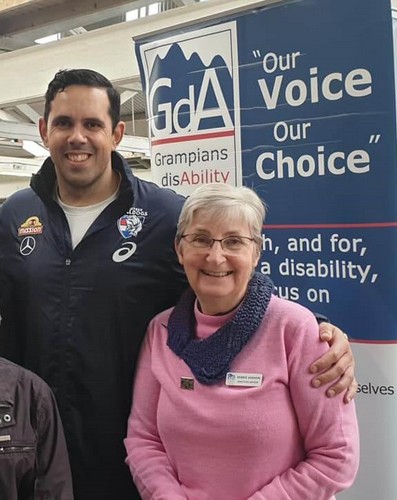 Grampians disAbility Advocacy provides FREE advocacy support for people with a disability across the Grampians region.
Major towns we service include Ballarat, Horsham, Warracknabeal, Ararat, Stawell, Daylesford, Clunes.
GdA is an independent, community based organisation. We receive funding from State and Federal Governments to ensure we help those who need us most.
An equitable and inclusive society that upholds the rights of all people to be empowered and thrive in life.
Grampians disAbility Advocacy stands beside people with a disability as they:
Are empowered to live the life they choose
Understand and act on their human rights
Connect and build confidence, independence and friendships
Grampians disAbility Advocacy (GdA) provides an effective independent service operating across the Wimmera, Grampians and Central Highlands regions. A place where people feel safe, are heard and supported to use their voice and exercise choice and control.
GdA provides advocacy services and empowerment programs for all people with disability. Strengthening community awareness and action on inclusion and accessibility is a key focus, in addition to influencing government policy and decision making.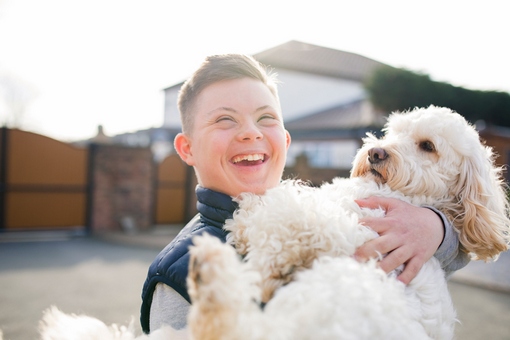 Events
See what is on in the region.
Become a member
You will be a member of an organisation that is committed to promoting quality of life, human rights and self-advocacy for all people with a disability.
Resources
Useful information to help you find support, government links, our organisation and so much more.
"I've only dealt with one office but without their help I would have had a nervous breakdown. We were helped to get everything back on track. I really could not have coped without the help we got from there. 100% happy with service from there."
 "I think my advocate is a very kind and considerate person. She was a great help to me, especially under certain circumstances. She is a great person that I have recommended to other people. I cannot thank her enough."
"The service I've received has been supportive and informative. I really can't explain how valuable this service has been and how much we appreciate what GdA has done for us."
 "Not sure about the other GdA staff members, if they are as good as the one I got, then GdA has a great team."
 "My advocate was very helpful and went out of her way to help me and took a lot of stress off me in a time of need. I have and will, continue to recommend her services to friends and family."
We understand that people cannot always contact us in business hours. If you would rather contact us after hours you can leave a message on our phone answering machine by phoning 1800 552 272, email us at
admin@grampiansadvocacy.org.au
or send us a private message via Facebook or Twitter. We will get back to you as soon as we can.
Grampians disAbility Advocacy acknowledges the Traditional Custodians of the land on which we work and live, and recognise their continuing connection to land, water and community. We pay our respects to Elders past, present and emerging.
Traditional custodians across the GdA coverage areas include: Djab Wurrung, Wotjobaluk, Jaadwa, Jadawadjali, Japagulk and Wergaia, Wadawurrung and Dja Dja Wurrung, Wathaurung, and Wurundjeri peoples.