Grampians disAbility Advocacy is an independent advocacy service with a team of skilled workers who can help resolve a range of issues and address barriers affecting people with disabilities.
GdA offers advocacy across 11 Local Government Areas.
Central office and intake is in Ararat. The other outlets are at Ballarat, Stawell, Daylesford, Clunes and Horsham.
GdA is funded by both Commonwealth and State Governments. It is a registered charity and undergoes external auditing to ensure it meets the required disability service standards.
Grampians disAbility Advocacy occasionally joins with other advocacy services in working for change in the way things are done by governments or large organisations that will help all people with a disability. This is called systemic advocacy. Sometimes the ideas for systemic advocacy actions come from our individual clients.
At GdA we also support people to self-advocate – to raise their own voice with our help.
All advocacy requests are made through our central intake system by phoning 1800 552 272 or emailing admin@grampiansadvocacy.org.au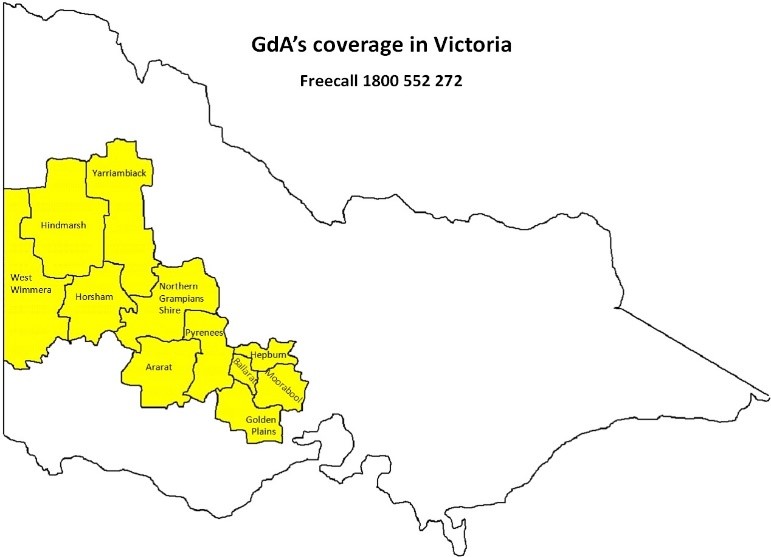 We understand that people cannot always contact us in business hours. If you would rather contact us after hours you can leave a message on our phone answering machine by phoning 1800 552 272, email us at
admin@grampiansadvocacy.org.au
or send us a private message via Facebook or Twitter. We will get back to you as soon as we can.