GdA's NDIS Appeals Support Program can help you if you disagree with a decision made by the National Disability Insurance Agency.
This could be because they don't accept you as a participant, or don't include something in your NDIS plan that you believe should be there.
An NDIS Appeals Support Person can help you to:
request an internal review of the decision
prepare documents for the review
apply to the Administrative Appeals Tribunal if the internal review doesn't get you what you want
apply to Victoria Legal Aid for a lawyer to help you at the AAT
explain your situation at AAT case conferences and hearings
The NDIS Appeals Support person is funded by the Australian Government, and is independent of the NDIA and the AAT.
There is no charge for this assistance or for an appeal at the AAT.
For a full list of NDIS Appeals Support providers go to www.dss.gov.au/ndis-appeals
For more information and support from the AAT go to www.aat.gov.au or call 1300 366 700.
For more information about the NDIS go to www.ndis.gov.au or call 1800 800 110.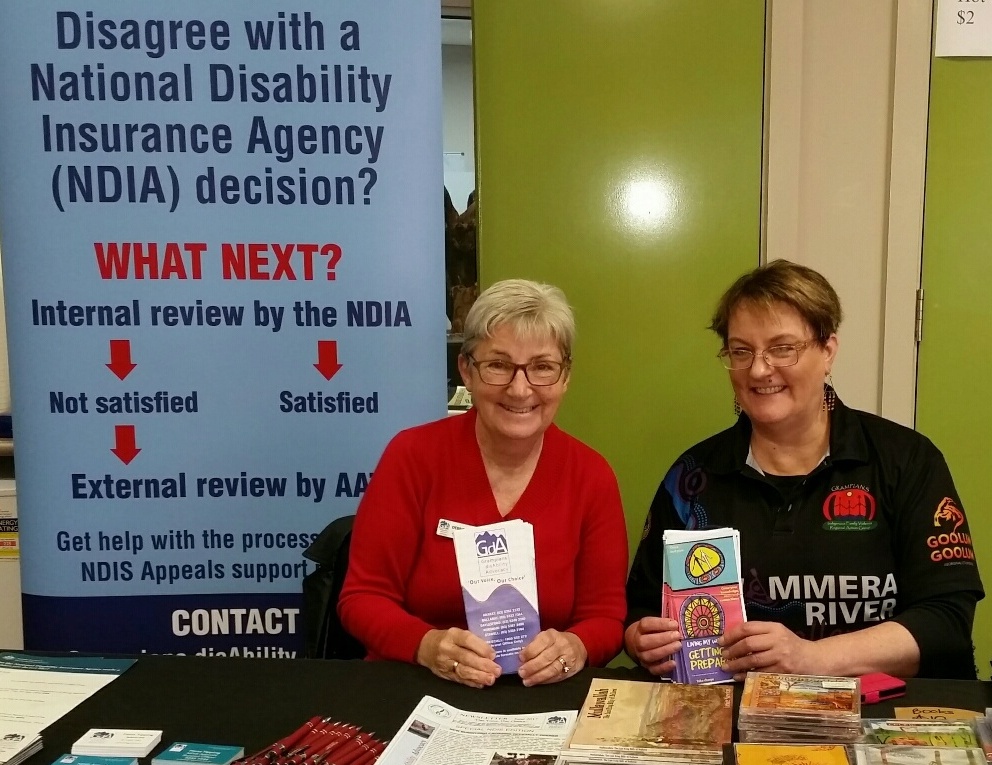 We understand that people cannot always contact us in business hours. If you would rather contact us after hours you can leave a message on our phone answering machine by phoning 1800 552 272, email us at
admin@grampiansadvocacy.org.au
or send us a private message via Facebook or Twitter. We will get back to you as soon as we can.